SUPERSTAR singer Lady Gaga is on the hunt for a Marbella mansion.
The platinum-selling beauty fell in love with the Costa resort during a recent visit, and is now searching for a luxury mansion with sea views.
"Goodbye Marbella, your beautiful oceans, sunshine and friendliness have rejuvenated me," she wrote on Instagram upon leaving for a show in Birmingham.
And now reports in the Spanish national press claim she is on the lookout for a permanent residence, either on or near the famous Golden Mile.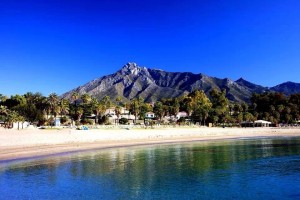 Related Articles