General Information »
Estepona Celebrations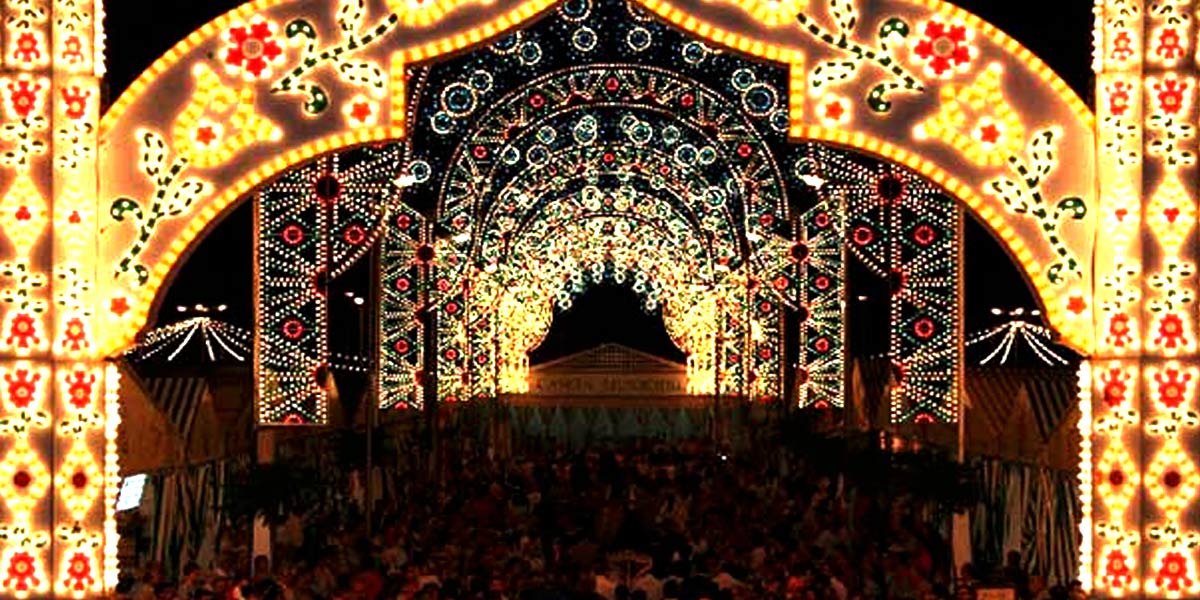 February : Carnival
In Estepona colourful local music bands liven up the streets during this week.
March or April : Holy Week – Easter (Semana Santa)
In Estepona religious processions are organised by the different town religious associations. Holy Week, Semana Santa, is a tradition that literally transforms the town of Estepona. Especially from Holy Thursday to Easter Sunday, when processions and celebrations take over.
15th of May : San Isidro Labrador
This agricultural religious celebration has a popular procession, called the 'Romería', dedicated to the Patron Saint shrine of 'San Isidro Labrador'. This shrine is located in the natural reserve of 'Los Pedregales'. Many events take place in the streets of Estepona during this celebration: livestock competitions, agricultural machine exhibitions together with exhibitions of farming produce. A religious procession in honour of the Patron Saint can be followed through the town.
June 23rd : San Juan
During this night of celebration the police allow the beaches to be used as campsites with huge bonfires everywhere (permission necessary).
In Estepona thousands of people gather on the beaches, where it is common to see people jumping over fires which, according to legend, clean the body and the soul. Jumping in the sea at midnight is supposed to be a way to wash away evil spirits. After midnight people wash their faces in the sea and make 3 wishes. A great beach party!
Early July : Feria of Estepona
Estepona town is filled with music and dance during a week of festivities with horse drawn carriages, music shows and folklore. The Estepona fair, located at the fairground at exit 155 (A-7), is very popular and is open for the whole week.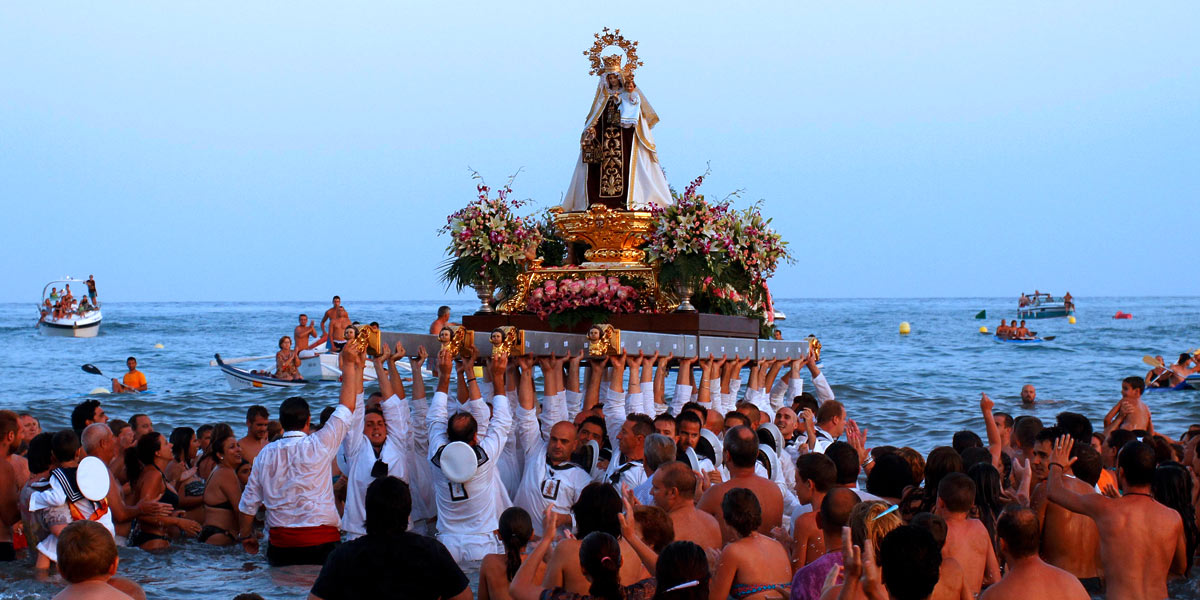 July 16th : Virgen del Carmen
On the evening of July 16, the residents and especially the fishing community of Estepona celebrate the patron saint Virgen del Carmen. Anyone who makes a living from the sea regards this patron saint as their protector. The statue of the Virgen del Carmen is first carried through the town before being taken out to sea by an armada of small boats. The boats are all decorated with bright lights and many flowers. Blessings are received and prayers said for those lost at sea and for those who continue to work at sea. This whole celebration is conducted in a festive manner with parties on the main La Rada beach. Brass bands play, crowds cheer and fireworks fill the sky. Celebrations vary slightly from town to town.
A weekend in July : Medieval market Estepona
During a whole weekend Estepona old Town is transformed back to the Middle Ages ; dozens of stalls and tradesmen in original clothing, sell a variety of items including pottery and handicrafts. To give it that authentic feeling, the streets and squares in Estepona old Town are covered with straw. Local food (Tapas) and drinks are sold everywhere. This is a very special happening in Estepona!