Interior Design »
Individual Clients And Businesses
Furniture collection South of Spain- Costa del Sol
Modern contemporary design furniture at affordable prices
Personal and Professional service: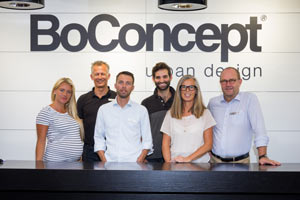 Oasis Business Center, 29602 Marbella (Exit 176 km from A-7 coastal highway, exit km. 182 from the AP-7 toll road)
Stylish Tailormade Interior Design:

"An Interior should be personal
Inviting, honest and pure
This can be achieved by combining different materials, colours, shapes and styles.
This is what will create that special ambiance…
Use of colour and light are essential
Your home should feel like "a warm blanket around your shoulders",
…Coming home…
Design and Simplicity combined together
"Practical" CAN mean "Attractive"
Harmony and Balance
Small or Large budget
The concept remains the same."
Erwin Hamming-Schott, Interior Designer
To imagine a new Interior in an empty space
This special gift of Interior Designer Erwin Hamming-Schott goes back to the time he created film sets in Hollywood in the nineties. Here, he was inspired by the effect and use of different colours and materials. In particular by the enormous difference they can make in Interior Design…
In Holland, Erwin Hamming-Schott is well known for his talents, in particular for his colour- space and light advice. His talents equally allowed him to create a country wide network of stylists : "The Interior Advisor".
Besides his work as an Interior Designer, Erwin also has several degrees in Architecture, Real Estate,
Marketing and Communication. In recent years this has enabled him to manage various (renovation) projects in different sectors.