Great opportunity to buy a stunning modern villa in a new exclusive small project!
Modern villas where you can be assured of only the best top quality finishings, appliances and latest technologies…
Estepona Living has worked with this developer – one of our absolute favourites! – for many many years. Everything they build and do is perfect, never leaving anything to chance…
The villas all have beautiful sea views and are located in between Estepona and Puerto Banus/Marbella (only 10-15 minute drive to all). An absolute must see for those looking for "that very special place"… With lots of distance (and therefore privacy) between the villas, large (low maintenance) gardens, private pools and roof terraces.
Light, space, views and luxury at its best !
For more information, pictures, viewings or detailled plans and prices feel free to contact us:
Email : info@esteponaliving.com – Jelga Akkerman & Trevor Reavill
Link on our website: https://esteponaliving.com/en/property/id/763468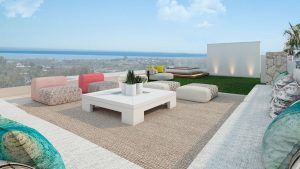 Related Articles