About Us »
About Estepona Living
Business Concept

Real Estate and Public Relations

Since 2001 we have been working in Real Estate in the Estepona-Marbella region. In our opinion, by focusing on a rather small part of the Coast, we are able to truly know every part and area within this region. We are therefore constantly aware of all new projects, special deals and new opportunities arising within our working area.

With the creation of Estepona Living we give the very important information, for a good orientation and/or pleasant stay in the Estepona-Marbella region. "Estepona Living can introduce you to, services and businesses we believe in.

In all cases these recommended companies and services have been personally carefully selected and are based on our own experiences over the past years.

" You learn as you go", especially true in Spain.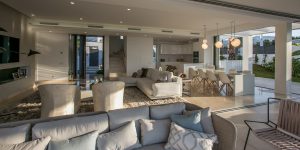 Your furniture solution for Spain
We can recommend various interior designers and furniture companies who will happily assist you.

We can send you a list of various options and companies in different areas on the Costa del Sol and abroad. Just contact us via : info@esteponaliving.com