Real Estate »
General Information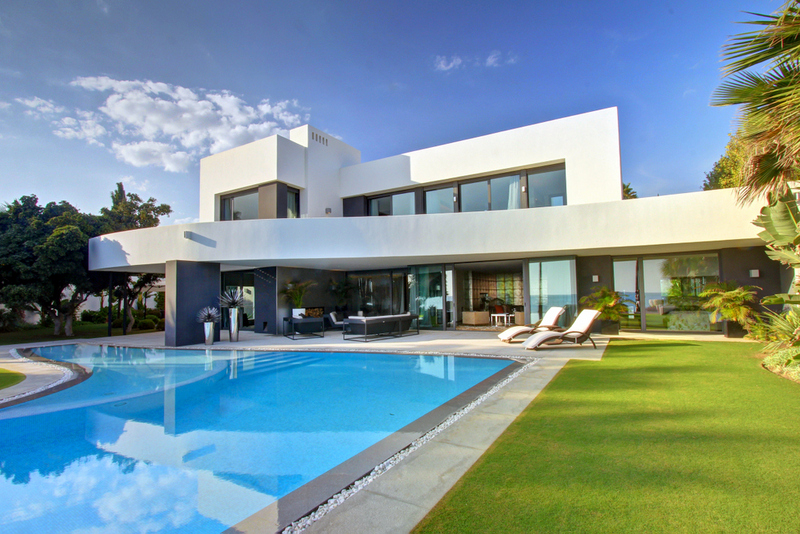 ESTEPONA LIVING


— PERSONAL, SINCERE AND PROFESSIONAL ASSISTANCE —
When you are planning to buy a (second) home abroad, you don't want to take any risks.
Since 2001 we have been assisting people of many different nationalities in finding their own place in the sun on the Spanish Costa del Sol, concentrating on the Estepona area ( Also see Client testimonials ). You can see us as your independent neutral advisors, always considering your interests as the buyer as our main priority.
One of Estepona Living´s main advantages is our knowledge of the local market and the people in the Estepona area;
Having lived and worked in Estepona, we are well informed of all the latest developments in the current property market and best opportunities and price deals.
We specialize in beach, port and golf properties (new or resale)and currently offer one of best selection of properties in the Estepona area.
if you are considering buying a place abroad, one of the first things you will have to do is find a good Real Estate broker, who can offer:
Reliable and Personal assistance
The best choice of the available supply of properties, offered to you in a clear and orderly manner
House searching requests a good orientation with regard to location and patience. At the same time being selective in reliable Real Estate brokers, lawyers, financial advisors etcera.
Preferably dealing with specialists who speak your own language, as well as the Spanish language.
If your are on the verge of making such an important decision, TRUST is the keyword.
To drive around yourself and get a feeling for different areas is perfect.
For an answer to all your questions however, it is very important to be guided and advised professionally by a reliable real estate broker. From A to Z.
Buying a (second) home in Spain needs serious investigation, for example with regard to legal-, licenses- , ownership-, eventual debt- and succession issues. Especially in Spain, where it is of vital importance to have good legal representation to check everything in advance. Our task is to advise you in every possible way, free of any obligations, and to be there for you whenever necessary.
At Estepona Living we feel it is very important that our clients orientate themselves well, for example during a holiday or long weekend in Estepona. Only then will they get a good feeling and idea of what the Estepona area has to offer.
Also, you will never feel any pressure from us to make hasty or wrong decisions you may regret afterwards. We strongly believe every client makes their own decisions at their own pace, which we will always respect.
Of course Estepona Living gladly gives you advice in making arrangements for your stay or carhire, for which you will find good tips on this website.
Estepona has seen an enormous development, particularly since 2002. Many new apartments and properties were built; this now gives a lot more variety in available resale properties.
Estepona Living has access to a very broad selection of apartments and villas, also thanks to our close collaboration with other Real Estate offices in Estepona.
Without a doubt this gives us access to the largest selection of properties in the Estepona area.
Estepona Living is a member of Info-Casa, which is a shared Real Estate system with a few hundred members on the Costa del Sol. Through this system our selection of properties can be increased even further, and enables us to also offer properties outside the region of Estepona.
Through our contacts, we can basically cover the whole Costa del Sol although we prefer to concentrate on the Estepona -Marbella area.
In collaboration with Estepona Living, well known Interior Designer Erwin Hamming-Schott furnished and decorated several show flats in the Estepona area over the last few years. These show flats are located in some of the best price-quality prestigious new built projects, situated at golf and first line beach locations.
From a real estate point of view, this collaboration has also intensified and strengthened our knowledge and contacts with regard to the development of these projects. Therefore, Estepona Living clients will be able to benefit from our preferential position and established relationship with the developers involved.
Through this collaboration, Estepona Living has developed a unique concept for decorating and furnishing your (second) home in Spain.
Spanish law obliges all real estate brokers to readily dispose of and provide copies of all the main documents of each property on offer. This enables us to pre-check all registrations and licenses in advance. Once an offer has been accepted on a property, your lawyer will conduct further detailed investigation together with all the necessary searches.
In every country real estate brokers work according to different rules and work methods. In Spain, a real estate broker takes on properties for sale, making sales and price agreements with the owner of the property (seller). Eventhough Estepona Living will act in the interest of both parties, the emphasis lies with the interests of the buyer.
Estepona Living respects your privacy and we will always be discrete where your personal and business affairs are concerned.
You can expect a discrete, honest and sincere approach under all circumstances.
We offer properties for sale in these areas:
Benahavis, Casares, Duquesa – Manilva, Estepona East – Golden Mile, Estepona West, Estepona Town,
Marbella Golden Mile, West, East & Town, Nueva Andalucia & La Quinta, Los Arqueros, San Pedro de Alcantara, Sotogrande.