Why Estepona »
Estepona Population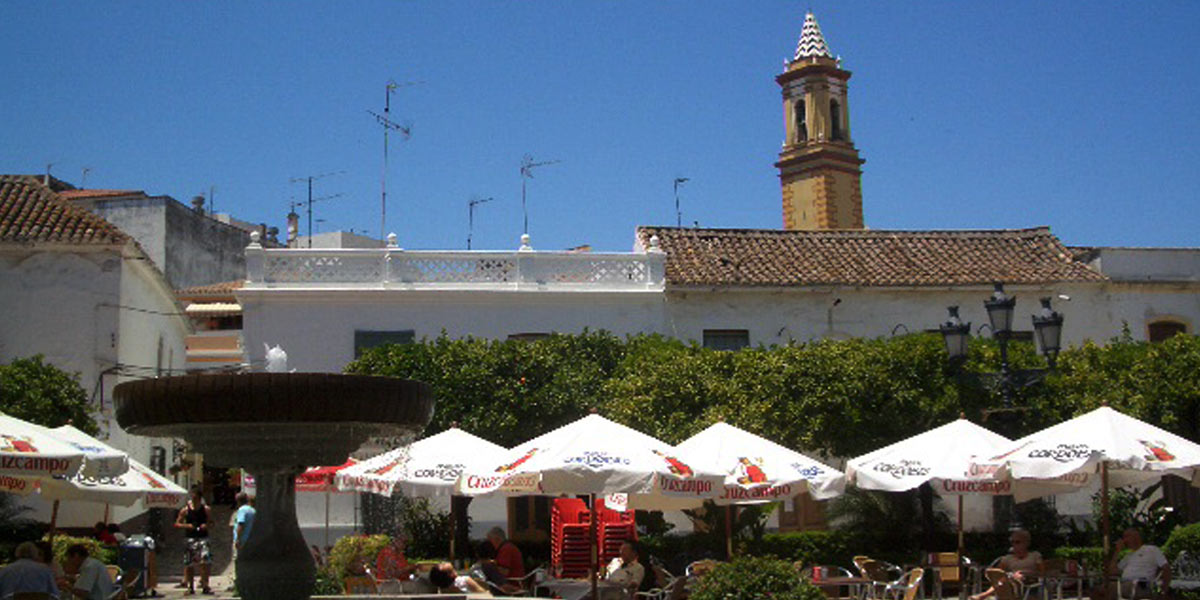 The total population of Estepona is estimated at around 75.000 people, spread out over the large coastal area that belongs to Estepona (21 km2). The population of Estepona is a good mix of many cultures and people of different age groups. No single foreign nationality dictates the scene in Estepona and everyone lives together in harmony.
The majority of the population is Spanish, therefore all typical Spanish traditions can still be found in Estepona. The Spanish population is friendly and hospitable. With pride they share their beautiful Estepona with everyone else!
There is an open atmosphere which makes you feel very welcome and at ease.
Estepona throughout the year has visitors and tourists frpm all over the world. But Estepona is also a very popular holiday destination amongst the Spanish, for example from Madrid, who visit Estepona during the summer months and on national holidays.
During the last few years we have seen more and more people discover Estepona!
Development Estepona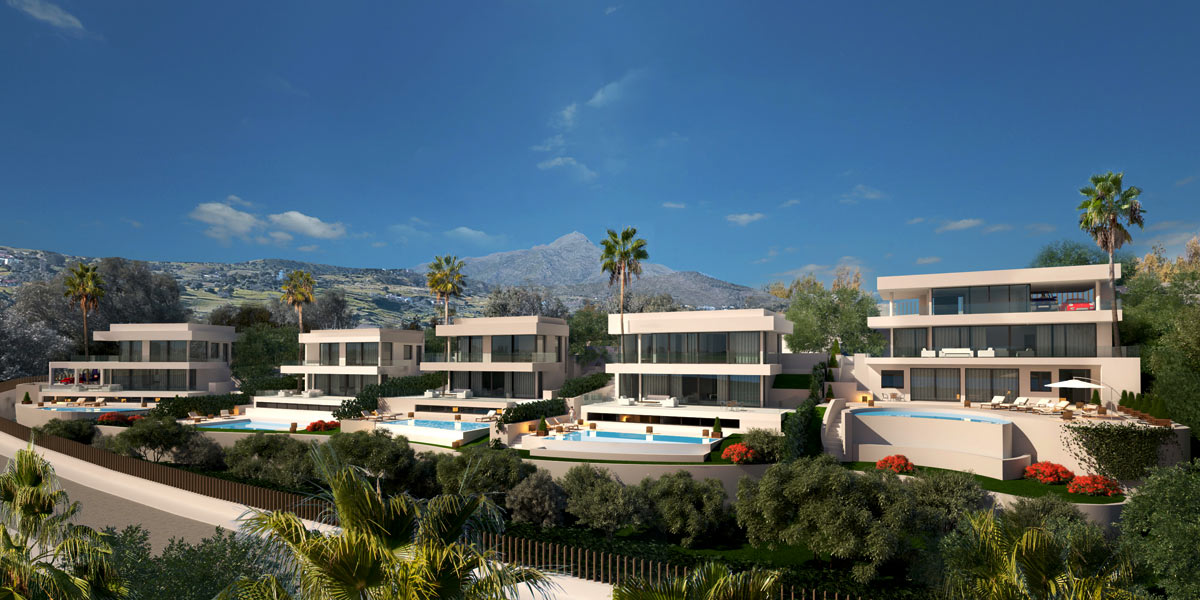 In recent years Estepona has changed SO much! Since our new Mayor started (2013) things have improved a lot! To name a few…: The infrastructure , the amount of flowers and greenery , a new outdoor sports center and various modern new gymnasiums, a new theather, the largest Orchid Museum in Europe, new Feria grounds, many new restaurants, modern wine-tapas bars and luxury beachclubs have opened…
Besides, all along the 21 km coastline a walking- biking path is being made… This work has been ongoing since 2014 and will be done in stages. Hopefully by 2017-2018 the path- boulevard will be totally finished. Making Estepona even more beautiful… to enjoy those stunning sea views and to be able to walk – run or bike all along the coast into Estepona town or port or to San Pedro –Puerto Banus!
Originally Estepona was a small Andalusian fishing village. Recently Estepona has developped into one of the most dynamic and popular holiday destinations on the Costa del Sol. Estepona is often called "the Pearl of the Costa del Sol". Nowadays people also refer to Estepona as "THE NEW MARBELLA"….
Far away from all the mass tourism and offering modern newly built quality property and developments.
Estepona can be reached easily and fast via de AP-7 tollroad from Malaga. The new tunnel in the A-7 coastroad now makes Puerto Banus and Marbella even closer (only 10 to 15 minutes driving).
Despite its growth and development of the last few years, Estepona has managed to preserve its typical Spanish character and unique identity. The reason why Estepona was and will always be one of the most laid back towns on the Costa del Sol.
Estepona is located in one of the most Westerly positions of all the main tourist resorts on the coast. This helps to keep away the normal package deal tourists who generally stay closer to the airport.
Where Marbella used to have the best reputation with regard to class, style and beautiful properties, it would be safe to say that Estepona has taken a lot of this away from Marbella.
The accent is clearly moving slowly in the direction of Estepona, also because of its newly built, modern and high quality properties.
Improved Infrastructure Estepona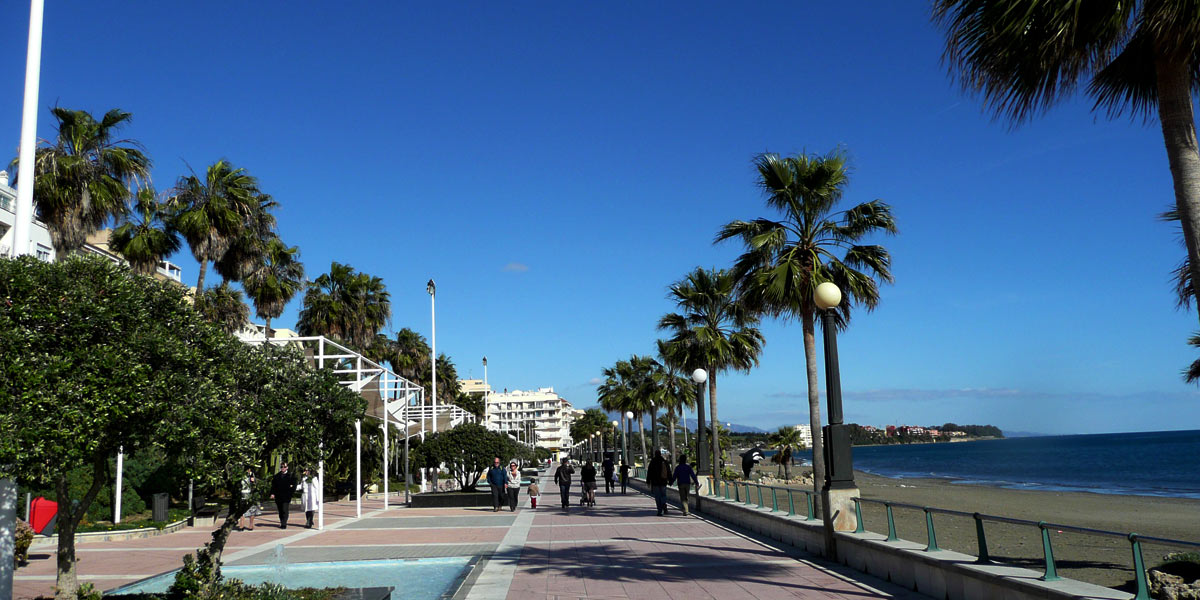 Especially since 2002, we have seen Estepona develop in a very positive way. Construction, public green areas and infrastructure have all been improved, which benefits Estepona´s status as a holiday destination considerably.
Thankfully also, construction cranes have now been replaced by palmtrees which, again, helps considerably in the overall image of Estepona.
Despite its developments, Estepona remains Spanish in a relaxed atmosphere: The old town keeps its authentic character, the fishing port and cosy marina remain intact and the beaches and roads continue to have lots of space.
The town of Estepona is also particularly child-friendly. New children playgrounds have been created all through the town and port, including the beaches.
Everything in Estepona has become more user friendly and efficient over the last few years :
Beautiful, award winning, public green areas.
With flower beds, new fountains and parks everywhere. A nice example is Parque de la Contitucion (previous market square).
Several new underground parkings with lots of space (for example under the complete boulevard).
New modern and trendy beachclubs and restaurants.
Several new open air fitness- and sportsfacilities along the boulevard and beaches.
New restaurants and golf courses opening in Estepona year after year.
Future Planning Estepona Area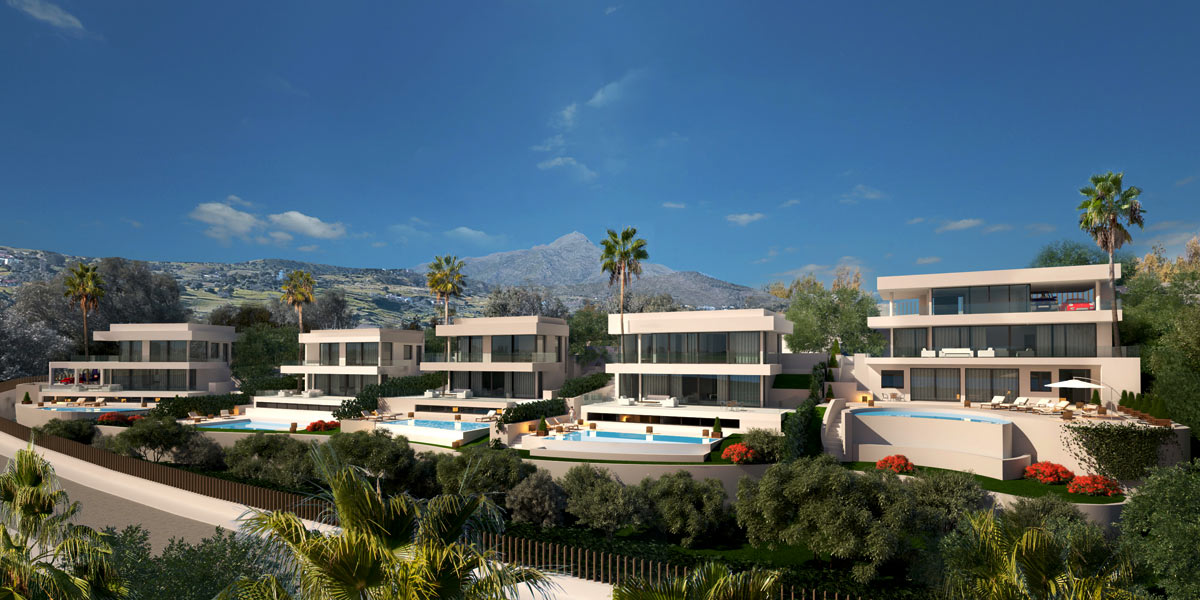 Paseo (boulevard)
All along the 22 kms coastline a walking- biking path is being made… This work has been ongoing since 2014 and will be done in stages. Hopefully by 2017-2018 this new path- boulevard will be totally finished. Making Estepona even more beautiful… to enjoy those stunning sea views and being able to walk – run or bike all along the coast or into Estepona town or port .
New Investment Projects Estepona
Over the last few years (since the last property crisis) many well known developers have started to build and develop NEW MODERN projects again. Especially in Estepona, as Estepona is getting so much more popular.
Estepona Living has all these projects for sale and to show to you. We would be happy to send you more information via email if you just send us an email: info@esteponaliving.com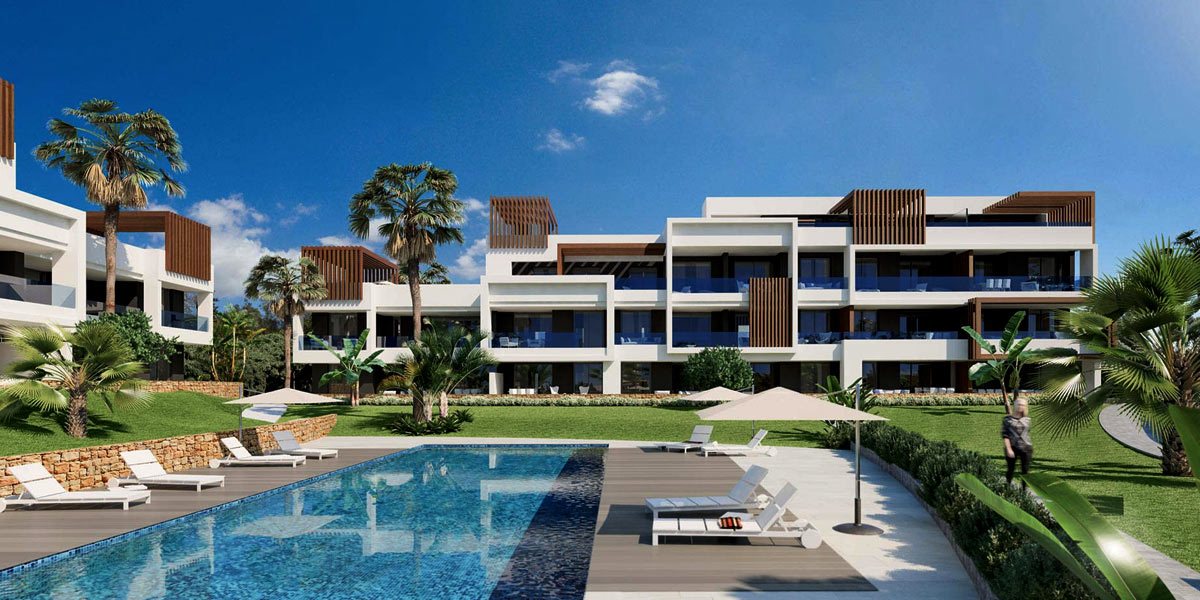 New Public Hospital Estepona
In 2005 a new modern private hospital opened its doors in Estepona, "Hospiten". There are plans for a large Public hospital in Estepona, location has already been determined, waiting to be approved and started.
Extension Malaga Airport
In 2008 an enormous project started to extend and renovate Malaga Airport.
This new airport a complete new terminal and increased capacity of at least four times its original size. Work completed by 2013. Improved infrastructure and a new modernized large airport make the Costa del Sol even more accessible in the future.
Other plans
Estepona town hall together with other government bodies have many other plans that are currently being discussed. These include a large amusement park, covered shopping centre a large extention to the Estepona port (for around 450 extra berths ) and a direct train connection to the Estepona area. These plans have currently not yet been confirmed.